Continental Breakfast
Start Time – 7:15 am
End Time – 9:30 am
Warm-Up Speaker
Start Time: 8:00 am
End Time: 9:30 am
Speaker: Regina Culver
Morning Break
Start Time: 9:30 am
End Time: 10:15 am
Taking Risks & Being Courageous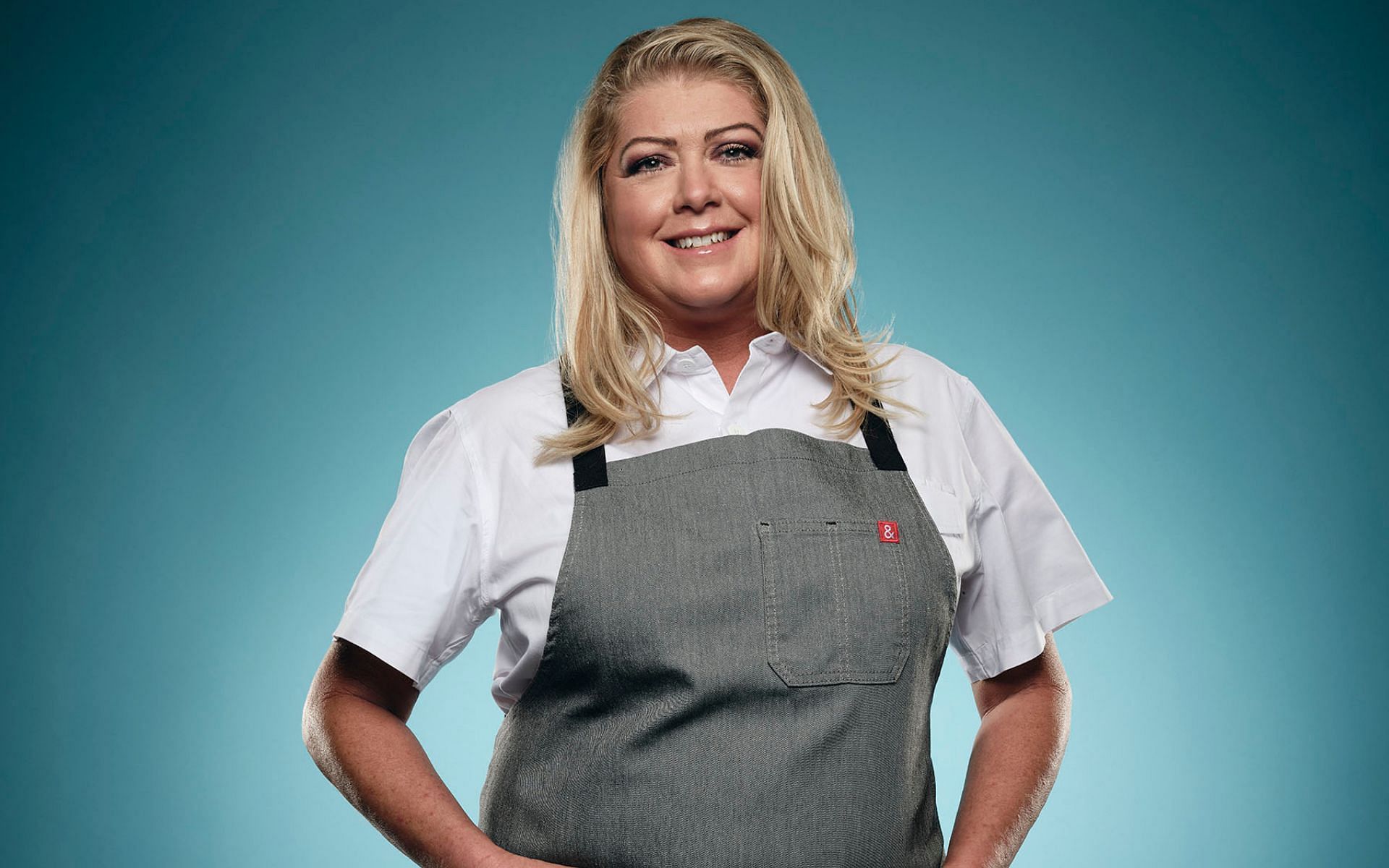 Chef Angie Ragan, Executive Chef/Owner of Salt by Angie, Season 1 Semi- Finalist on Gordon Ramsey's Next Level Chef Fox 
It's never too late to live the life you were created to live! Angie Ragan shares her personal story of turning a dream of becoming a chef into reality in her 40s. Find out what strategies you can apply to your own life to flip the switch and pursue a path to achieving your aspirations.
Valiant Healing
Leslie Jo Huddleston, Ms. Transcontinental  
Healing and how it sets us up for successful relationships, careers, and personal
transformations.
Leslie Jo Huddleston is the reigning Ms. Transcontinental. She will be sharing her trauma story, as well as her triumph testimony! This will include some of her learned lessons on how to obtain whole spiritual healing, regardless of one's background. She will also dive into her work as an advocate for victims of human trafficking and domestic violence. Join Leslie Jo as she presents The Pledge Campaign – Against Domestic Violence and Abuse, and leads us in taking the
Pledge, as a part of her ongoing work.
5 Money Questions for Women
Ellen Horn, Financial Advisor – Edward Jones
Are you ready to take action to build a secure financial future? Take control of your financial future with Ellen Horn as she walks you through the step-by-step proven process that will help you identify your financial goals and set a strategy to achieve them.
Consistency Wins!
Rory Sheppard – Owner/Sr Partner Action Coach Lubbock  / Tiffani Carter – Business Coach (Action Coach – Business Coaching Lubbock
Great customer service delivery seems to be a dying artform in today's business world. Join Rory Sheppard and Business Coach Tiffani Carter as they share the secret to driving your business' customer satisfaction to greater heights. Gain insight into what some of the top brands in customer service know and teach their teams about great customer service. You may be surprised at the simplicity!

Children and Adolescent Mental Health
Patricia Driskill, Ph.D – Psychologist
A review of developmental, emotional, and behavioral concerns in children and adolescents and current factors contributing to the increasing need for mental health services.
Learn how ongoing stress, fear, anxiety, and uncertainty in the modern world is taking a toll on our children and how mental health care is a growing need for the youngest generation. Dr. Driskill will review the developmental, emotional, and behavioral concerns in children and adolescents and the current factors contributing to the increasing need for mental health services.
Outsmart the Scammers
Leticia Saiid, Chief of Staff & Chief Learning Officer, CoNetrix
You have something valuable worth taking, and the scammers want it. From the foreign prince emailing you about a great investment option, to the caller offering to "help" with student loans, these con artists go by all kinds of names: scammers, hackers, phishers, tricksters. And they all rely on a small set of very human behaviors. Join Leticia in this session to learn how to spot common scams, protect yourself and your loved ones, and ultimately, outsmart the scammers.
Keynote Luncheon
Dr. Amy Thompson, CEO Covenant Children's Hospital
Amy Thompson, M.D., board-certified Pediatrician is a Relief Physician at Texas Tech University Health Sciences Center. She is currently Chief Executive Officer at Covenant Children's Hospital. Dr. Thompson completed medical school and a residency at Texas Tech University Health Sciences Center. Specializing in Hospital Medicine, she cares for children in many hospital areas, including Pediatric ward, labor and delivery, the newborn nursery, the emergency department, the neonatal intensive care unit, and the PICU.
Years in Practice: 18 Years
Specialties:
Internist/Pediatrician, Other Specialty and Pediatrics
Education and Training:
Medical School
Texas Tech University Health Science Center School Of Medicine
Graduated in 2004
From Passion to Profit: Becoming a Social Media Influencer
Magen Reaves, Entrepreneur & Social Media Influencer
With over 334,000 Instagram followers and 7,000+ Facebook followers, Magen Reaves has established herself as a successful blogger and social media influencer. Hear her story of how she turned her passion for sharing tips on fashion, family, faith, and fitness into a full-time influencer business. Learn real-life tips on how to become an influencer in the modern world of social media.
Think Positive: How Your Attitude Influences a Healthy Lifestyle
Devan Blaze Slaughter, Integrative Health Practitioner – Owner of HealthForce Wellness 
You can overcome anything with the tools for a healthy mind and body. Hear Devan Slaughter share her story of making positive lifestyle changes in order to overcome a challenging childhood and chronic illness. Find out how a positive mindset is a key to making lifestyle changes that will help you take control of your physical health.
Not Just Surviving, But Thriving: The Community Resiliency Model and How It Can Help
Roxana Lopez, PWC, CHWI, CHW
Gain a better understanding of how stress and trauma affect us, our nervous systems, and our emotions and behaviors. Learn wellness skills that can empower people to become more calm, focused, and in the best position to succeed in life.
Hospice and Palliative Care in today's world and what that means to you.
Debbie Callander, LBSW, LNHA, Owner of Senior Residential Care Homes
Co-Presenter: Laura Martinkewiz RN, BSN BC, Palliative Care Nurse Navigator
Join Debbie Callandar and co-presenter. Laura Martinkewiz, as they share their knowledge and insight of the physical, spiritual and emotional journey that is embarked upon when hospice and palliative care are needed and what that means for you.
Laura's Bio:
Born & raised in Lubbock TX, Laura graduated from Lubbock Christian High in 2010. She went on to study nursing at New Mexico Junior College and graduated with her Associates degree in Applied Science in Nursing in 2013. She started her nursing career at UMC, working on a Medical-Surgical floor, but soon found her love for end of life care and care for those with serious illnesses. This prompted a move into the hospice & palliative care realm and she has worked at Covenant Medical Center on the Palliative Medicine unit since 2015. Starting as a floor nurse, moving into the role of a charge nurse in 2018, caring for the dying through the covid 19 pandemic, and is now the Palliative Medicine Team's Nurse Navigator. Her role includes working alongside the interdisciplinary team to improve palliative care at Covenant and throughout the region. Desiring to better herself she pursued a Bachelor's of Science in Nursing from Texas Tech Health Sciences Center in 2016. She is currently working on her Master's of Science with a Palliative Care focus from the University of Maryland at Baltimore. Laura found her passion for caregiving by watching her mom lovingly care for others as a child and even into adulthood. Eagerly following her God given calling, she has big plans to further palliative and hospice care in the Lubbock area in the years to come.
Impacting Health at Home through Flower Power
Evie Hobbs – Agricultural Science Teacher, Lubbock-Cooper ISD
Did you know that different flowers and their various colors have meanings and influence mood? Learn some basic skills for including flowers in your home, such as how to select, arrange, and care for cut flowers. Join agriculture teacher Evie Hobbs and the advanced floral design students from Lubbock-Cooper High School to learn how flowers can positively impact the spaces around you.
Creating Order from Chaos: Decluttering Your Home & Heart
Cabri Carpenter – Owner of Minimize then Organize
Cabri Carpenter will provide insight into how your internal reality and physical reality mirror each other. Learn how your emotional baggage can contribute to physical clutter and get inspired to put your new skills to work at home to begin releasing both emotional and physical clutter.
FOCUS! Gaining and maintaining laser focus in a distracted world
Rory Sheppard – Owner/Sr Partner Action Coach Lubbock  / Tiffani Carter – Business Coach (Action Coach – Business Coaching Lubbock
Time is the one constant, and equalizer, for all of us. No one gets more time in the day. The most successful people in business and in life make the most of the time that they have been given. You can do that too! Join Rory and Business Coach Tiffani Carter as they share with you the best thinking from top experts over the last half century, combined into a single framework you can utilize to unlock your highest productivity level.
Letting Go of Ghosts: How Heavy Childhood Trauma Haunts Us
Tiffany Willis, Co-Host Life After Fat Pants Podcast and Bariatric Coach
Discover how childhood trauma affects your emotional & mental growth from childhood and beyond and how it influences the decisions you make.  Learn how to apply powerful action steps to overcome your past and let it go – opening the door for growth and true happiness.
Stand Up, Sister

Desri Jones, Business Growth Coach and Motivational Speaker
Ready to turn down the inner critic and turn up your confidence? Conquer your fears and find the motivation to step into your brilliance and THRIVE no matter what the circumstances.
Get Dressed with Confidence
Michele Good, Associate for House of Colour Lubbock
Come learn how House of Colour transformed Michele's perspective towards clothes and fashion, which in turn drove her to open a Franchise here in Lubbock, Tx.
Your Kids Journey on the Internet
Mike Bazar, Founder, and CEO of Bazar Solutions
With the internet just being a click away can you keep them protected? Ever wondered what you could do to help them? As a parent and someone very familiar with technology, Mike will equip you to keep your kids protected on the internet starting today and long after they have left your home.
Cool-Down Keynote Speaker
Randi Mahomes
You may know her better as the mother of Super Bowl 54 MVP Patrick Mahomes, Jackson Mahomes (internet and TikTock celebrity), and rising star daughter Mia Randall, but her friends call her Randi.
Randi Mahomes grew up in the small East Texas town of Troup with a population of around 1,100. Family has always been important to Randi – she has two older sisters, and an older brother and her parents still live together in the small home of her childhood. With 56 first cousins, Randi has a large extended family that still gathers for every special event, celebration, and also, just to spend time together.
Growing up, Randi attended a very small local school from kindergarten through high school. Having the stability in growing up with friends and family so close helped Randi value others and learn to make lasting connections – one of which is still her best friend. Randi believes that her humble, tight-knit town and her parents made her the woman she is today.
After high school, Randi met Patrick's father and they quickly connected and started a family. When they met, Randi had no idea that her future husband was a star athlete that played professional baseball. Married life with a professional baseball player is a hard life and took a toll on their relationship which lead to divorce. True to Randi's optimistic spirit, the two are friendly to this day.
Randi never intended to be a young mother, but her faith told her that this was God's plan. As a young mom, she put her personal plans aside, grew up quickly, and focused on being the best mom she could be to Patrick.
When Jackson and Mia came along later, she became stronger than she ever could have dreamed of being. Randi is often told that she is too independent, but she believes that is one of her greatest strengths and prays that all three of her children inherit that trait.
Currently, Randi spends most of her time at Hollytree Country Club as an event planner where she has worked since 2005. As a working mom, Randi knows her job has influenced her children: Patrick is an avid golfer, Mia is interested in all sports including tennis, golf, baseball, basketball, and more, and Jackson has learned to be an amazing host to any event.
With a strong foundation of faith, it was important to Randi to raise her children in the Church. To keep her faith strong, she attends her local Church when her travel schedule allows. As many parents do, Randi sometimes feels more like a chauffeur transporting her children to practices, games, and events, however, she would not change that for anything in the world. Her advice for all parents is to "Show up and be present in your kids' lives." At her core, Randi is still just a home-grown mom living in a small town that is learning that there is a big world out there through her children. While she navigates through this crazy life, she hopes to reflect back on her journey and share her experiences and lessons with all her parents. Through living her life to the fullest and supporting her children, Randi looks forward to the opportunity to share her dreams, ideas, and survival tactics.
QB Producer is Randi's platform for sharing her dreams and inspirations.